19April
04/1911:49
the third place
for parents and children
【Child Care Service / Price Information】
【Child Care Service / Price Information】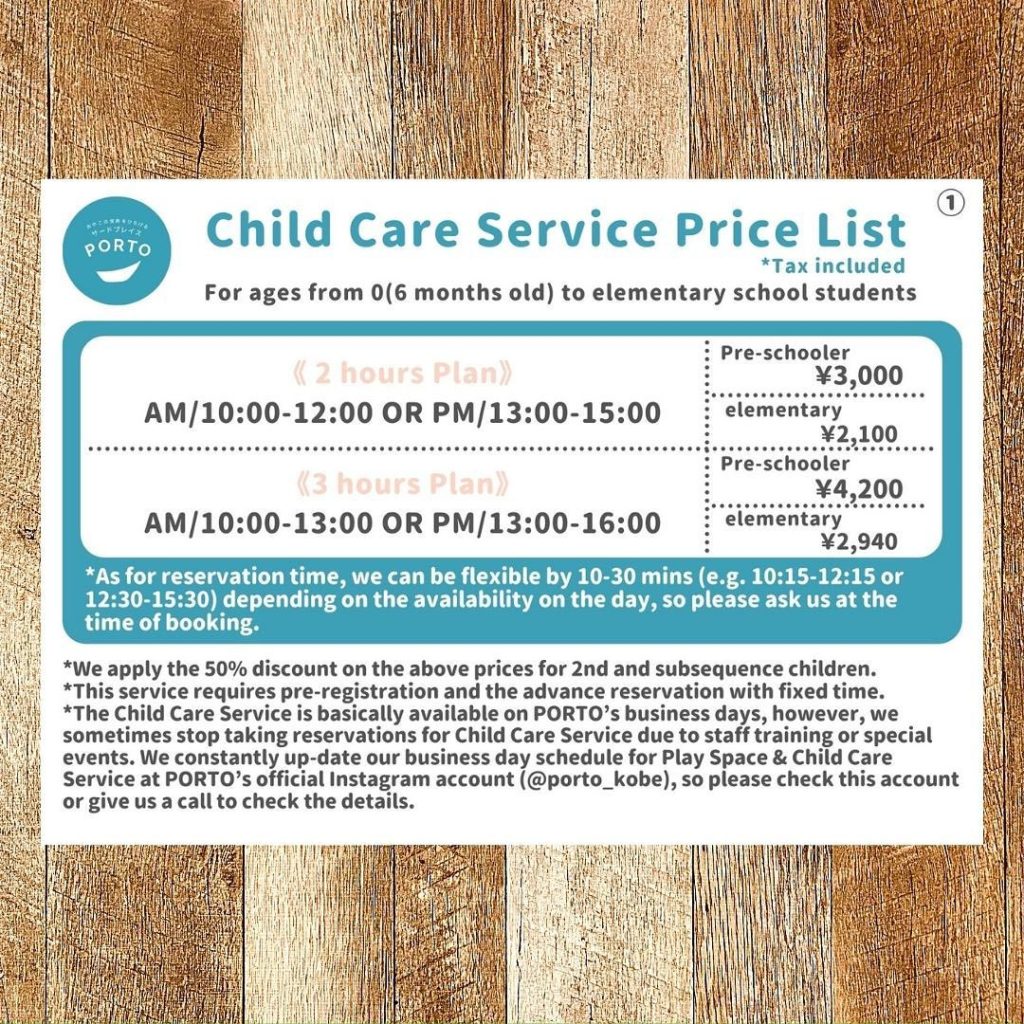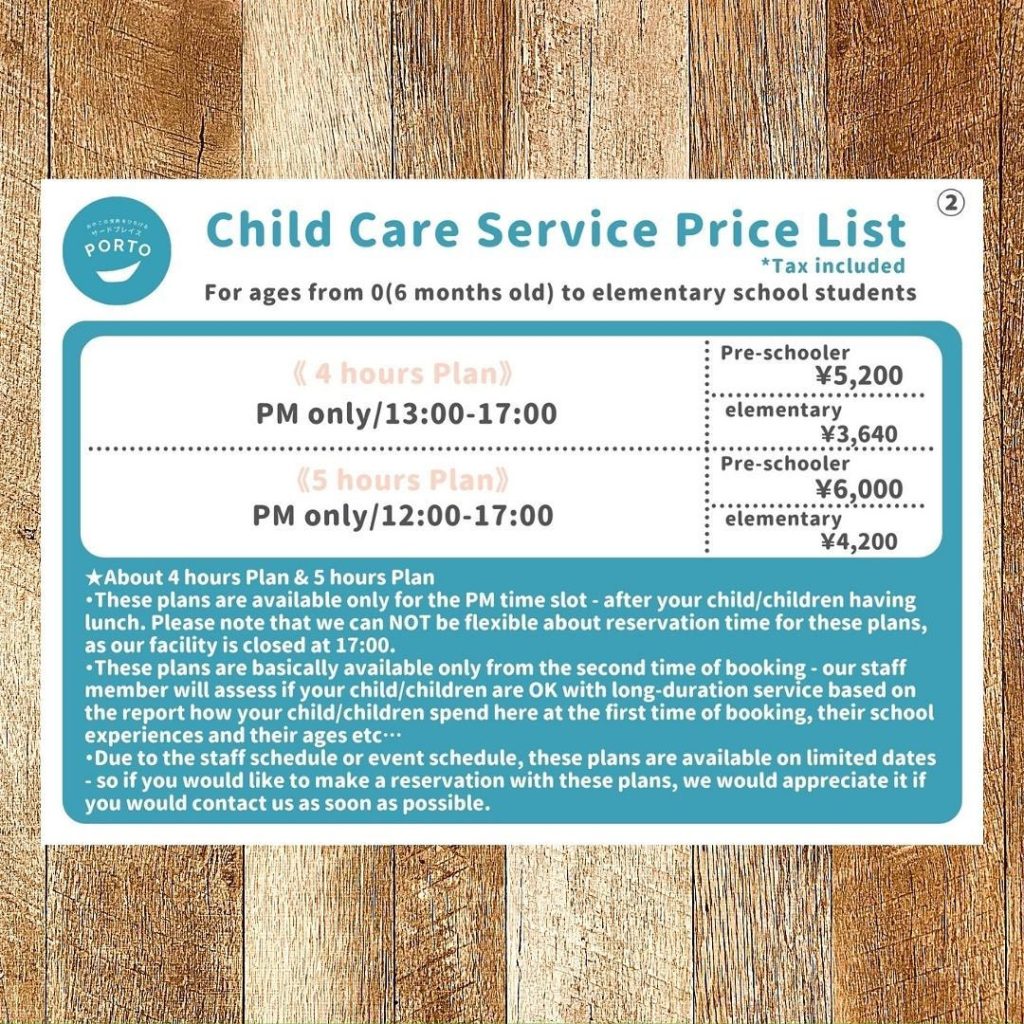 📄Documents such as User Guide and Terms and Conditions, are available in English.
Please contact us on DM or email(info@portokobe.com)if you would like to check the documents in advance.
👶🏻These services are available to children as young as 6 months old, up to students attending elementary school.
📣Child Care Service requires "pre-registration" to enable users to use our service securely.
🗓To use Child Care Service at PORTO, please make a reservation with a fixed time advance.
Depending on availability on the day, we may take same day reservations, however, we basically recommend you to make reservations in advance.
📱We take reservations by phone (+81)78-891-3839, at a reception or on the dedicated website.
*As for the dedicated website, we will give you the URL when you register for the service.
🕰As for reservation time, we can be flexible by 10-30 mins (e.g. 10:15-12:15 or 12:30-15:30) depending on the availability on the day, so please ask us at the time of booking.
The Child Care Service is basically available on PORTO's business days, however, we sometimes stop taking reservations for Child Care Service due to staff training or special events.
We constantly up-date our business day schedule for Play Space & Child Care Service at PORTO's official Instagram account (@porto_kobe ), so please check this account or give us a call to check the details.
👥We apply the 50% discount on the above prices for 2nd and subsequent children.
🎒For elementary school students, we apply the 30% discount on above prices.
👇Information about 4&5 hours plana.
【★About 4 hours Plan & 5 hours Plan】
・These plans are available only for the PM time slot – after your child/children having lunch. Please note that we can NOT be flexible about reservation time for these plans, as our facility is closed at 17:00.
・These plans are basically available only from the second time of booking – our staff member will assess if your child/children are OK with long-duration service based on the report how your child/children spend here at the first time of booking, their school experiences and their ages etc…
・Due to the staff schedule or event schedule, these plans are available on limited dates – so if you would like to make a reservation with these plans, we would appreciate it if you would contact us as soon as possible.